The Iowa Northland Regional Council of Governments is a voluntary association of local governments established by state law serving the member jurisdictions in Black Hawk, Bremer, Buchanan, Butler, Chickasaw and Grundy counties. As a service and planning organization, it is responsible for coordinating, assisting and facilitating programs in Community and Economic Development that will benefit all governmental bodies in the INRCOG region. Emphasis is placed on intergovernmental communication and cooperation, accessing of funds, and the need for continuing, comprehensive planning.

---
***NEWS & UPDATES***
---
Governor Reynolds issues disaster proclamation for 11 counties including Bremer, Buchanan, and Chickasaw counties. (8/30/21)
Governor Kim Reynolds issued a disaster proclamation today for 11 counties in response to recent severe weather. Read full release.
---
OnBoard Public Transit is hiring! See our Jobs page. (8/10/21)
---
Bremer County Courthouse Request for Qualifications -
Architect Selection (8/2/21)
The Bremer County Board of Supervisors is seeking proposals from an architectural consultant or firm that will design a significant renovation and improvement project to the existing County Courthouse.

The Board will accept written questions from prospective vendors prior to proposal submittal. Questions will be accepted by Brian Schoon via mail or email no later than 1:00 PM CST on August 16, 2021. Answers to all questions posed by potential vendors will be posted on the INRCOG website by 5:00 PM CST on August 23, 2021.

Twenty paper copies of the proposal and an electronic copy should be mailed to Brian Schoon at INRCOG; 229 E Park Avenue; Waterloo, IA 50703. Proposals are due promptly by 1:00 PM CST on September 3, 2021.
RFQ Vendor Packet
RFQ Timeline
RFQ Legal Notice
RFQ Vendor Questions and Committee Responses (8/18/21)
---
American Rescue Plan Act: Local Government Funding (7/15/21)
Governor Reynolds has provided direction how non-entitlement cities will need to request local government funds awarded under the American Rescue Plan Act (ARPA). While your community may not know exactly how it will spend its funds today, please contact Brian Schoon or Isaiah Corbin at INRCOG to help with developing a plan for successfully implementing projects that meet the needs of your residents and the intent of the grant program.
Here is how your can request funding for your community:
Ensure that your city has a DUNS numbers and is registered with SAM.gov. Be sure to keep copies of all records for reporting purposes.
---
FY 2022-2025 Transportation Improvement Programs (TIP) (7/15/21)
The Black Hawk County Metropolitan Planning Organization (MPO) and Iowa Northland Regional Transportation Authority (RTA) adopted the final FY 2022-2025 Transportation Improvement Programs (TIP). The TIPs identify transportation projects - highway and street improvements, trails, and transit - scheduled to receive federal funding in the next four federal fiscal years in Black Hawk, Bremer, Buchanan, Butler, Chickasaw, and Grundy counties.

MPO FY 2022-2025 TIP
RTA FY 2022-2025 TIP

Question about the TIPs can be directed to Kyle Durant.
---
CARES Resiliency Planning (4/21/21)
As part of INRCOG's CARES Planning Grant from the Economic Development Administration (EDA), INRCOG completed focus groups in each county concentrating on the current economic state of our region since the beginning of the COVID-19 pandemic. Local stakeholders including local government officials, nonprofit agencies, and economic development organizations, each shared how their community has been impacted and what the future needs are to build stronger, more resilient communities. Despite the difficulties of the pandemic on our community, signs show that our six-county region have been resilient and able to withstand major impacts of the pandemic. However, future commitments to address issues in small business growth, healthcare recovery, broadband connectivity, regional workforce needs, housing, and daycare continue. A draft summary of the report is available here. If you have any comments about the report or have community projects or needs you would like help addressing, please contact Isaiah Corbin or Brian Schoon for more information.
---
OnBoard Public Transit and COVID-19 Update (2/5/21)
OnBoard Public Transit is taking several precautionary measures to help protect our passengers and our drivers from the spread of COVID-19 including extra disinfecting, installation of sneeze guards, providing facemasks, face shields, gloves, and hand sanitizer. We are scheduling rides to reduce the number of passengers on each vehicle as much as possible and passengers will be required to wear a facemask while on the bus. Questions regarding our service can be directed to Ben Kvigne, Director of Transit by e-mail or by calling OnBoard Public Transit at (319) 233-5213.
---
Introducing OnBoard Public Transit!
(2/5/21)
We are excited to announce that the Iowa Northland Regional Transit Commission (RTC) is now OnBoard Public Transit! Open to the public, OnBoard Public Transit provides door-to-door transit service in Bremer, Buchanan, Butler, Chickasaw, Grundy, and rural Black Hawk counties. The OnBoard logo was created by Columbus High School CAPS alumni Lauren Coleman.

For more information about OnBoard Public Transit, visit our website:
www.onboardpublictransit.com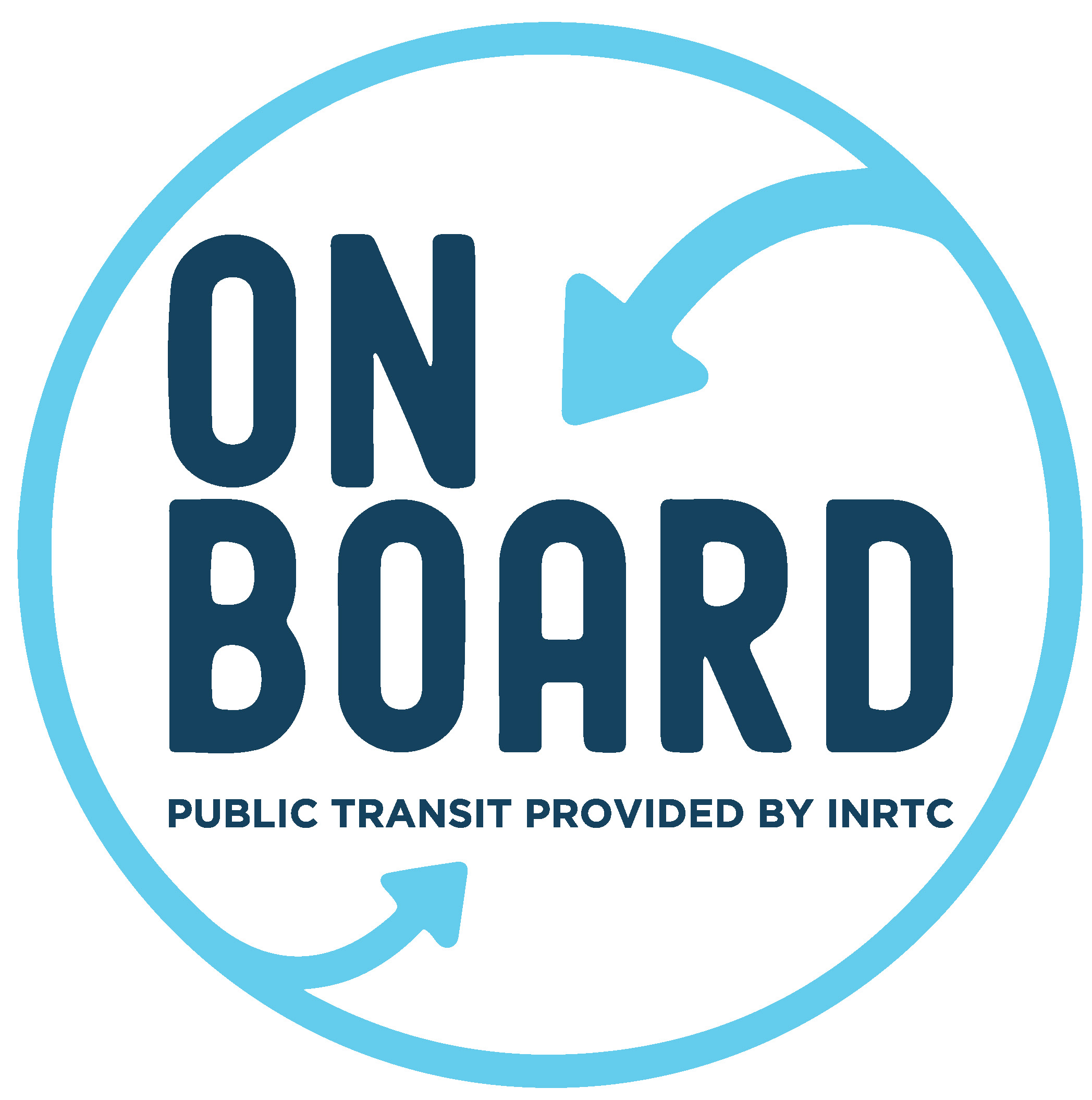 ---
2021 Schedule of INRCOG Meetings (12/22/20)
The Schedule of INRCOG meetings for 2021 can be viewed here.
---
Your New Home is on the Horizon! (11/3/20)
Introducing the Grundy County Homebuyer Assistance Program available to income eligible homebuyers located in Grundy County. Contact Cindy Knox to learn more about the program!
---